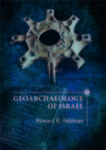 Title
Geoarchaeology of Israel
Description
This book includes an analysis of the Jehoash Inscription Tablet, which describes renovations made to the First Temple and is considered the only written evidence of its existence. At the same time, a new technique for authenticating artifacts is described: this is especially important in determining the authenticity of artifacts collected from unprovenanced sites. Other subjects treated in the book are: the only known stone oil lamp with שבעת המינים carved onto seven nozzles, which was archaeometrically analyzed to verify its authenticity, and is thought to have been used during the Second Temple Period in rituals that necessitated that laws of purity be followed; and the James Ossuary, displaying the Aramaic inscription Ya'akov bar-Yosef akhui diYeshua (James, son of Joseph, brother of Jesus), which, if genuine, might provide archaeological evidence for Jesus of Nazareth and indicate that the ossuary was that of James the Just, the older brother of Jesus.
Publication Date
11-1-2019
Publisher
Touro University Press
Keywords
Archaeological geology -- Israel, Archaeology -- Methodology, Antiquities, James Ossuary.
Disciplines
Classical Archaeology and Art History | Classics | Geology | Jewish Studies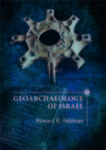 COinS