(2018)
Theory of Mind
Celebrating 10 Years of Q&S!
This year marks a decade of NYMC's student-driven journal, sharing stories, reviews, poetry, and opinions on healthcare and the human condition. We thank our student and faculty readership for their support over these many years. We also dedicate this special volume in memory of the cover artist, medical student Lisa Qian (1992-2017).
Interview
Perspectives
Reviews
Poetry and Creative Writing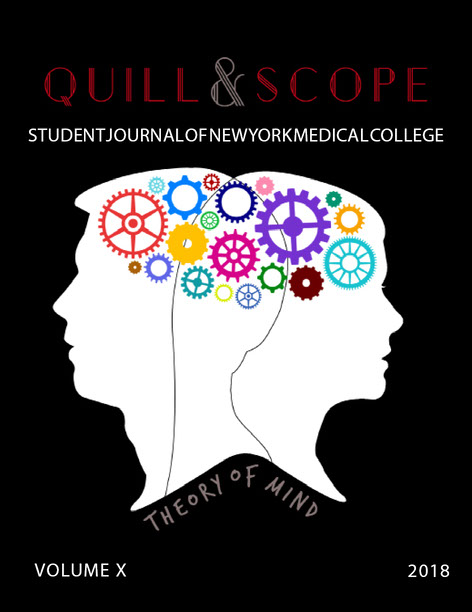 2017-2018 Managing Editors
Christina Darco
Shannon Stocks
Kevin Kenney
2017-2018 Editors-in-Chief
Alexander Lichtenberg
Bailey Wentworth
Trevor Plumer
2017-2018 Design Editor
Jacqueline Dinh
2017-2018 Literary Editors
Joseph Zullo
Tamar Siskind
Benjamin Epstein
Kyle Flattery
Stanislas Monfront
2017-2018 Faculty Editors
Francis Belloni, Ph.D.
Susan Rachlin, M.D.
Padmini Murthy, M.D.