Each spring and fall the biology department at the Lander College of Arts and Sciences publishes a science journal on student research. Each submission is subjected to a peer review process, reviewed by student editors and faculty, subjected to the same procedures as any nationally published science journal. Cover illustrations are done by Touro art majors and journal layout is by a Touro student majoring in Digital Multimedia Design.
For more information, please contact the Journal at tourosciencejournal@gmail.com.
Current Issue: Volume 12, Number 2: Spring 2019
Full Issue
Articles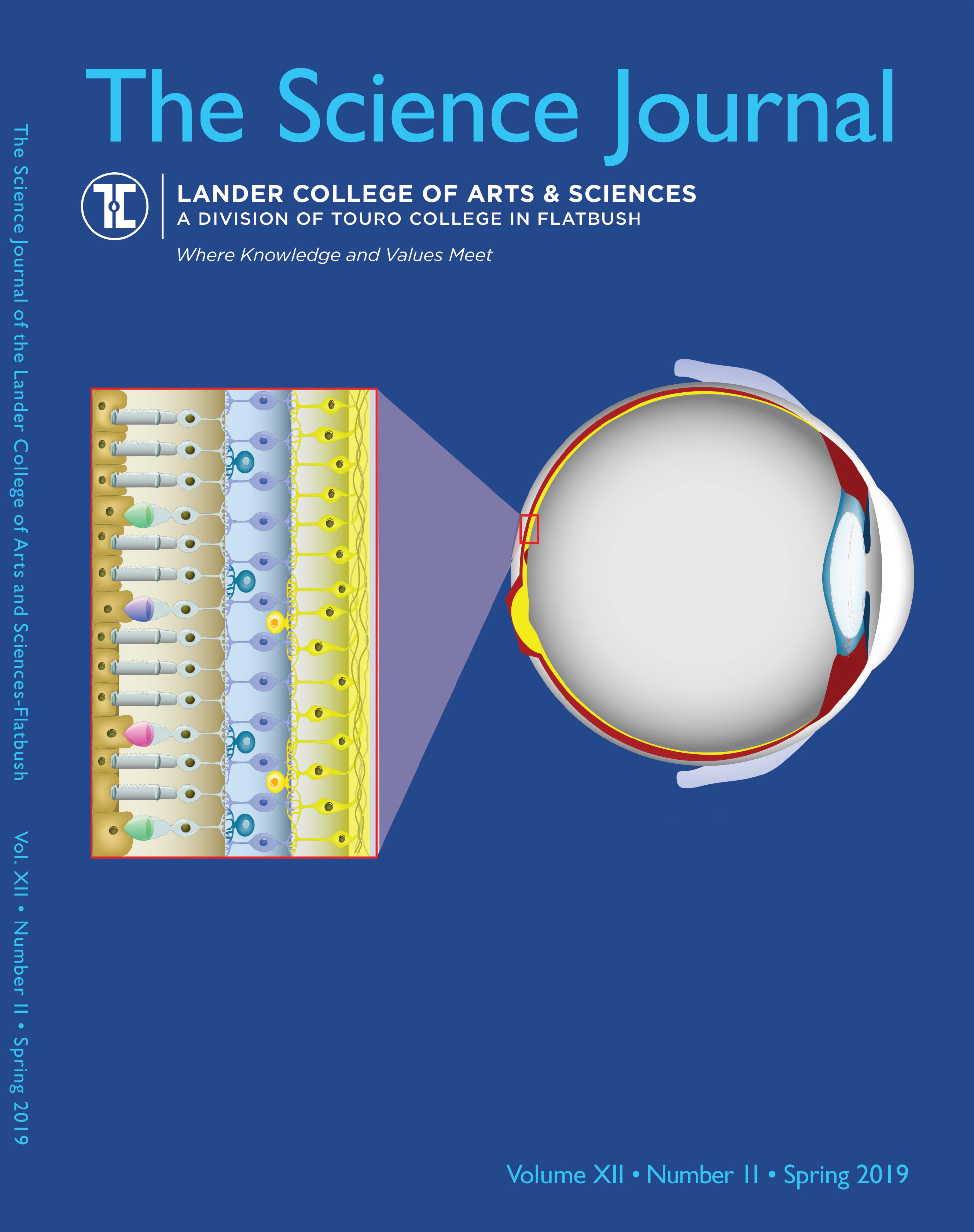 Editors and Advisors
Editors-in-Chief

Shana Rosenblum
Bracha Rosenberg

Associate Editors

Menachem Jacobs
Avromie Karp
Tzivia Schor
Rena Schreier
Rena Shilian
Rachel Stern
Chana Weis
Charter Executive Editors

Rivka Borger, P.A.
Michelle Gordon-Grunin, Ph.D.
Layout Advisor and Editor

Antony O'Hara, MFA
Faculty Reviewers

Robert S. Bressler, Ph.D.
Alan Levine, D.C.
Evan Mintzer, Ph.D.
Faculty Advisor

Robert S. Bressler, Ph.D., Chairman of Undergraduate Biology Programs